Up-to-date practice information for your website, Google Listing and appointment scheduling team
WebSitter Pro is a centralized data repository for your practice's critical patient-facing information like:
Doctor profiles
Location details
Insurances accepted
Services provided
and much more.
It can all be updated at the click of a button — no IT expert needed — and patients and staff will have the right information at their fingertips.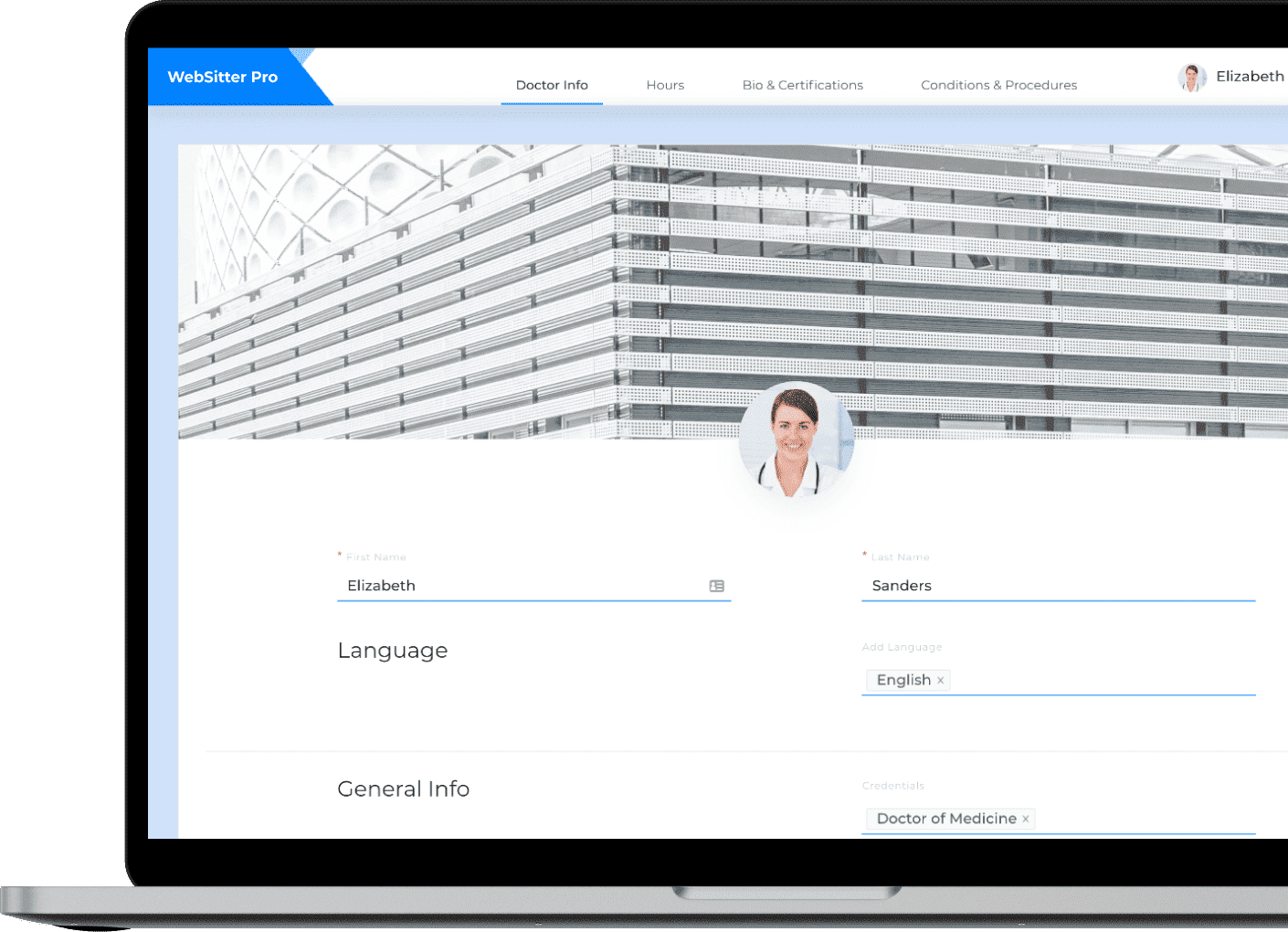 Of patients cut ties with healthcare providers over a single poor customer service experience.
Practices, Agencies and Developers alike save time and improve patient experience with WebSitter Pro.
EXPLORE THE FEATURES
Easily Integrate WebSitter Pro with your Existing Website
With the WebSitter Pro WordPress plugin you can work with your current site or start with a brand new build and be up and running the same day!
Curious about how WebSitter Pro can help your healthcare practice?
Schedule a live one-on-one demo!
SCHEDULE A LIVE DEMO
Practices of all sizes are using WebSitter Pro. Are you ready to join them?
DO you have any Questions? FEEL FREE TO CONTACT US